American style flame retardant insulation cover
Fire rating reaches V-0 level
Number:130602
American style flame retardant insulation cover
★ All materials of this product are made of flame-retardant materials, with a fire resistance rating of V-0.
★ The supporting insulation lamp component is composed of a base (1) and a fixed lamp cover (2).
★ Place the base on the insulation cover first, then place the insulation light, and then rotate the fixed cover clockwise to the appropriate position to firmly fix the insulation light.
★ This equipment is used for heat dissipation and heating in animal farming.
★ The equipment should be fixed in a suitable position on the PVC hollow board.
★ The lampshade protective screen must not be removed.
★ The radiation range of animals or flammable materials is 600mm.
★ Do not touch the surface with heat.
★ To prevent electric shock, do not place wires, plugs, or equipment in water or other liquids.
★ Unplug the plug when not in use or before cleaning. When disassembling the infrared lamp or parts and cleaning them, it is necessary to cool them in advance.
★ Do not use outdoors.
★ Do not hang the wires on the edge of the device and do not let the wires come into contact with the hot surface of the device.
★ Do not place the equipment near hot air or electric stoves or heated ovens.
★ Electric wires should be placed out of reach of animals.
★ The heater components and radiator should be kept clean (pay attention to dust prevention).
★ The trial use of the equipment should ensure the correct installation of the sealing ring.
Product display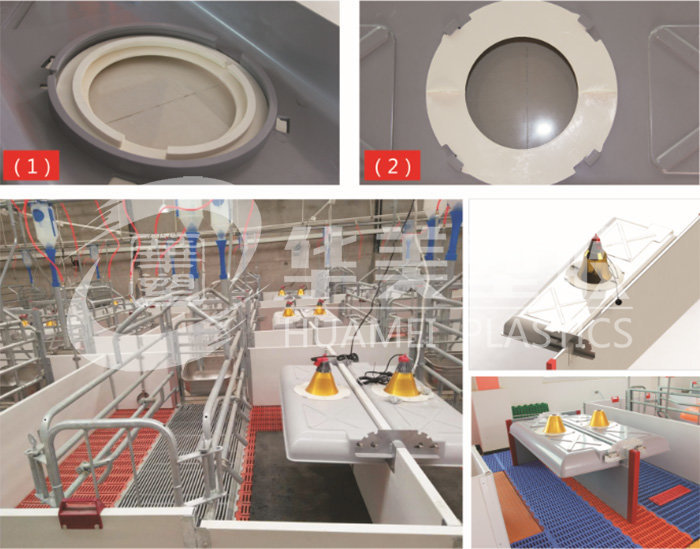 Product message
The company has formed ten series, with thousands of categories and ten thousand specifications. Are at the leading level in the industry